Possibly some employees of Harquail's Factory ?
Photo courtesy Art Woods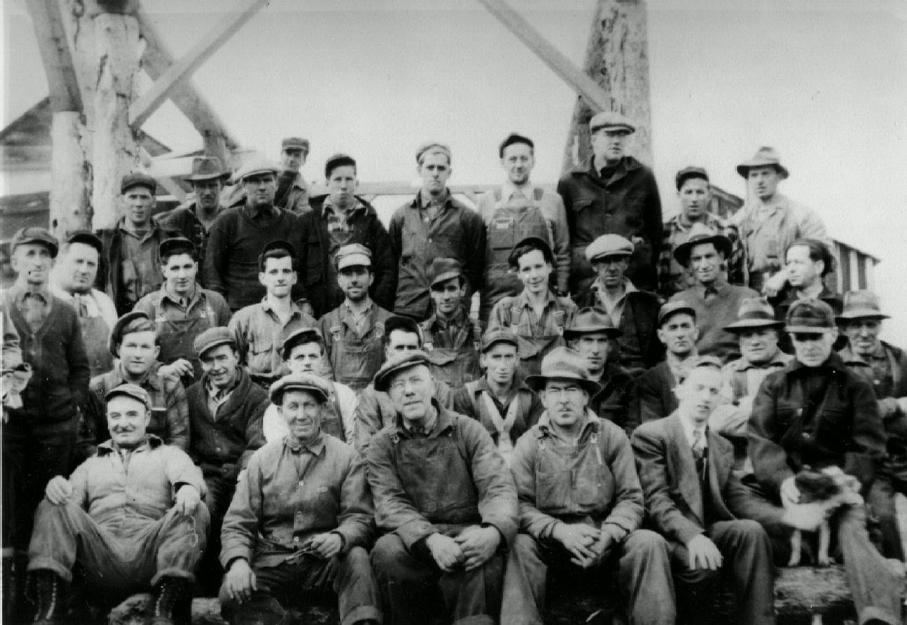 One possible identification:
A lady sends me this information, Third row from bottom, 5th guy in, with cap and dark short beard may be Raymond Arseneau from Richardsville.
Another identification coming from Leo Doucet of Fredericton:
First row in front, second from left:
Albert Arseneault of Richardsville. This man also worked in Dalhousie for
my father and is a relative of my mother. I last spoke with him in the Summer
of 1948, he was driving a team of horses loaded with lumber from the Harquail Mill
to a place in Richardsville for storage. He has several children some of which
no doubt still live in the Campbellton area.
Richard Gauthier sent me the identification of the front row third man from left is Albert Benwell